Each class at FLOW offers something for EVERYONE,
no matter your age,
flexibility

, strength or body shape.

The FLOW studio in Wangara offers a variety of Yoga Classes Perth including Yoga Class, Mat Pilates, Yin Yoga Class, Meditation, Reformer Pilates, Yoga Nidra and Meditation. All Yoga classes and Pilates classes are ALL ABILITIES and ALL AGES.  The variety of classes are there to keep your mind and body interested and engaged.  We aim to educate your mind and your body with our experienced teachers from all different backgrounds.

You DON'T need to be fit, you DON'T need to be flexible, you DON'T need to be strong. You DO NEED to be open to learning about how your body likes and needs to move.

All of our Pilates and Yoga classes at FLOW focus on MOVEMENT  and MINDFULNESS within your own individual range and capability. Although there's a common framework, each class explores different themes and postures that vary from teacher to teacher and class to class.  You'll never get bored at FLOW.
Slow Flow Yoga Class
"You're thinking too much, just let it flow"
Slow Flow Yoga is great for ALL ABILITIES and ALL AGES – this is a slower paced class focusing on fundamentals of alignment and breath work, with a higher level of instruction and adjustments.  We recommend this class to those that are new to
beginners Yoga,
Seniors/Platinum/Over 55's, those carrying or recovering from an injury, pregnancy or experienced students looking to improve their technique and refine their practice.
Yin Yoga Classes
"We are not meant to be perfect, we are meant to be whole"
Yin Yoga classes
are a much more passive and restorative style of yoga with a focus on holding poses and stretches for 3 – 10 minutes at a time.  But don't be fooled into thinking this is an easy class for everyone.  You may only do a few poses in each class with varying degrees of intensity which is entirely governed by how you feel and how much you want to push your boundaries to more of a Yang Yin practice.
Hot Yoga aka Bikram Yoga
"Energy flows where intention goes"
Hot Yoga (aka Bikram Yoga) yoga classes are a sequence of 26 postures performed in front of a mirror in a heated and humid room of 38 degrees.  These poses stretch, flex, compress and wring out every muscle, tendon, ligament and organ in your body.  You can work as hard or as easy as your mind and body wants.  You'll be left feeling like you've just had an amazing full body massage.
Meditation
"Mindfulness isn't difficult. We just need to remember to do it."
Our meditation classes are set in a non-heated, low lighting and quiet room where you'll be led through a guided meditation by one of our experienced teachers. Classes will vary depending on your teacher so expect to learn something new and enlightening every session.  Like any muscle in your body your mind needs to be trained and rested.  In our busy lives we're constantly on the go, a regular meditation practice helps us become more aware of our thoughts and feelings.  You'll soon learn how to use your meditation practice in your day to day life and bring a sense of calmness to your emotions, feeling and ultimately your reaction to external stimulus.
Reformer Pilates
"Pilates is complete coordination of body, mind and spirit."
Reformer Pilates
is great for anyone no matter what age, gender, flexibility, fitness, shape, size and mindset. Reformer Pilates is especially good for people recovering from an injury, looking to improve overall strength, increase flexibility, balance, coordination and posture correction.  Other benefits includes relief from pain associated with physical imbalances such as back pain.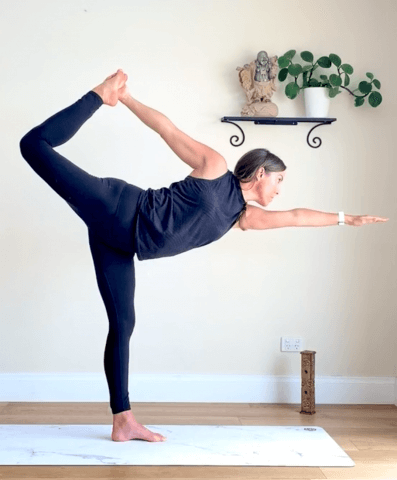 Vinyasa Flow Yoga Class
"We see in order to move; we move in order to see."
Vinyasa Yoga Class
Perth offer an energetic flow with strong juicy poses and creative sequencing, designed to challenge and inspire both physically and mentally.
Vinyasa Yoga
classes vary in pace and level depending on the instructor and your own practice. We encourage you to always work within your boundaries and level of experience. We recommend these classes to students with prior yoga experience. If you are new to Vinyasa Yoga, please attend at least 4-6 beginners flow yoga class Perth first.
HIIT Hot Pilates – Power, Strength and Cardio
You're in for a hell of HOT workout!
These classes will torch calories and get your heart pumping!  Expect to burn, tremble, shake and moan as our instructors torch all your muscles to the max.  Obviously if you're having an off day you can always hang at the back of the class and take if at your own pace 😉 . These classes are upbeat and incorporate traditional mat pilates exercises, plus a cardio mix of high-intensity interval training (HIIT) and weight work.